This breakfast pizza is perfect for any brunch party! Your friends are going to love it because, who doesn't want to eat pizza in the morning?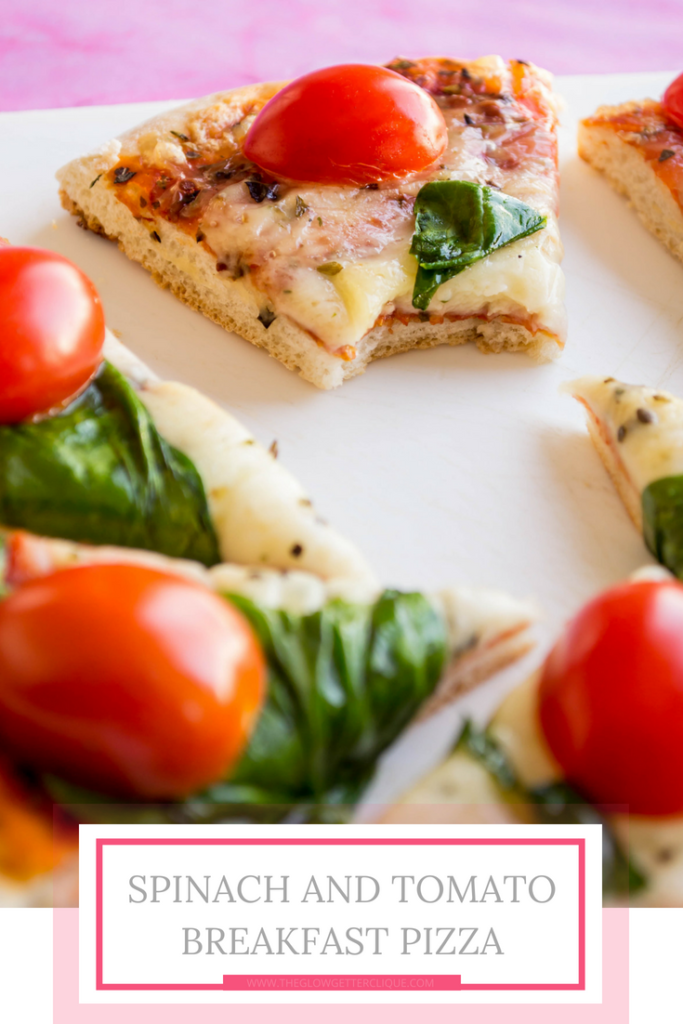 Ingredients:
2 cups of all purpose flour

3/4 tsp of active yeast

2 tbsp of oil 

3/4 cups of warm water

1 tsp of sugar

A pinch of salt
To assemble:
1 cup of pizza sauce

1 cup of mozzarella cheese

Handful of spinach leaves

12 cherry tomatos

1 tsp of oregano

A pinch of salt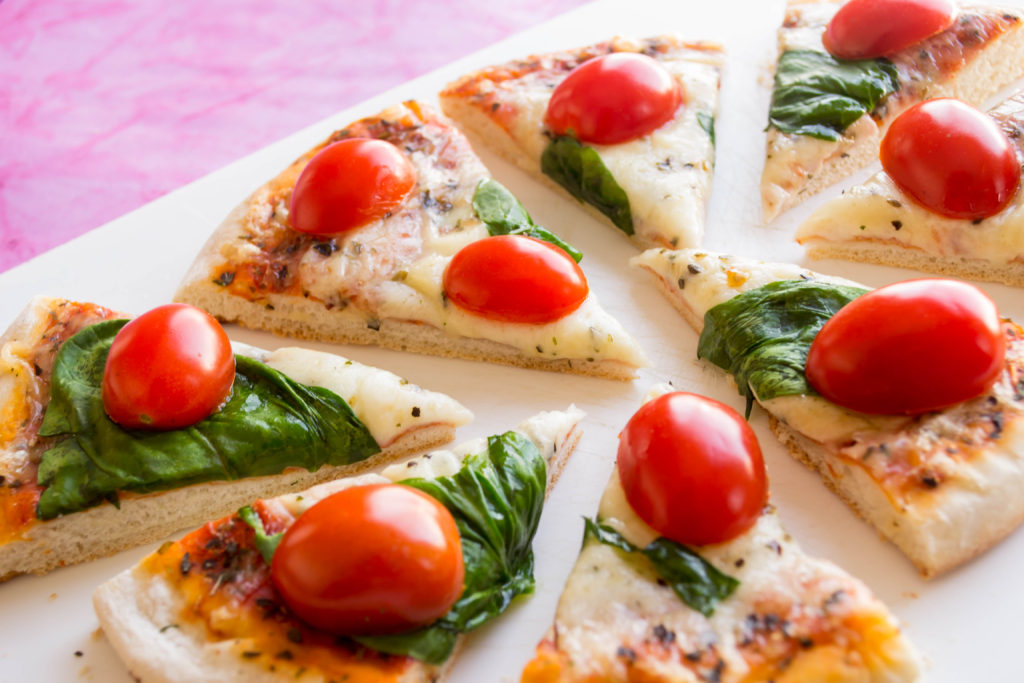 Instructions:
Take a small container, add the warm water and yeast. The water needs to be warm but not hot, if it is too hot the yeast won't work. Let the water with yeast rest for a  until foamy (approx 2 minutes)

.

Combine the water with yeast, salt, sugar, oil and flour in a large bowl. Stir continuously until getting a dough texture.

When the dough starts to come off from the edges of the bowl, it is time to knead it!
Sprinkle some flour on a plain surface and knead the dough for at least 10 minutes.

Take your pizza dough and place it in a clean bowl, cover it with a towel and let it rest in a dark place for 2-3 hours. You will know the dough is ready when it doubles its size.

Preheat the oven to 356 degrees F.

Time to roll the dough! Again, sprinkle all purpose flour on a plain surface to roll the pizza dough. This recipe can make multiple pizzas so roll to your desired amount. A tip to get all the pizzas the same size is to weigh the dough but if you don't have a kitchen scale, dividing it by eye works great too.
To assemble:
Mix the pizza sauce with the oregano and salt. Spread some on each pizza.

Sprinkle some mozzarella cheese on top of the sauce.

Add the spinach leaves and then some cherry tomatoes cut in half.

Bake for 15 minutes or until the edges of the pizza look golden.
So YUMMY, tag us on Instagram so we can your pizzas!!