Ladies this is not a drill — Ralphlyne Harrington is about to drop four jaw dropping nail polishes AND THEY'RE ALL PINK!
On August 1st, Shello Polish will be shaking up the beauty industry with it's radiance and positivity. Designed for the pretty and poised professional, Shello Polish is far more than just a lacquer. Harrington's creation serves as a gleam of confidence and femininity, and is a true testament to her life in Raleigh, NC. As a middle child, Harrington quickly learned to be persistent, independent, and unapologetically herself — traits she undoubtedly needed every step of her journey.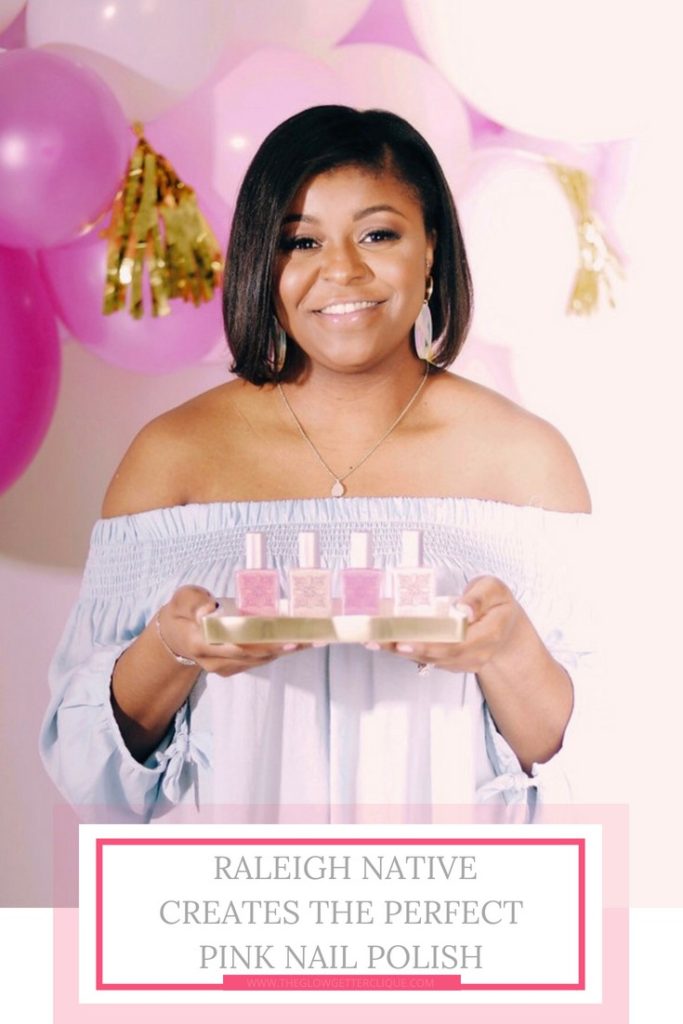 After getting the idea nearly a year and half ago, Harrington tirelessly hustled to bring her vision to life. "My city isn't known for beauty, and many people don't want to work with small businesses," she states,"I contacted about ten manufacturers a day." Harrington's drive and determination eventually landed her a manufacturer for her perfectly rectangular polishes, and she credits her mother.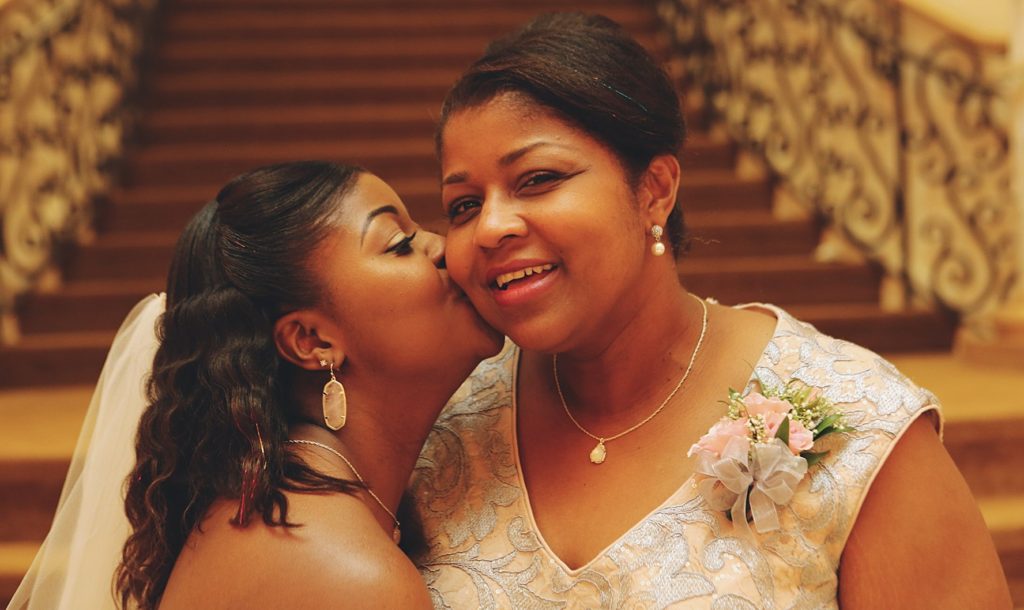 "She's my sounding ear for when I want to give up," Harrington recalls. As a single mother of three, her mother Rachelle is no stranger to hard work. Still an undoubtable force in Harrington's life, Harrington even named her new venture after her mother. "She embodies women in general" she states, "as women we go through things everyday – were juggling so many things and I want us to love ourselves and be unapologetically ourselves."
Harrington's message to women is demonstrated through her brand's motto "Color With Confidence." All four Shello polishes are ideal for the office, a girls night out, or a delicate touch of self care. Titled the Girl Boss Collection, each color is carefully crafted to promote girl power with a fun, luxurious feel. "Socially Pink" is a nude with soft pink undertones, "Pinkless" is a creamy opaque pink, and "Girl Boss" is a bold pink with a hint of red. My personal favorite is "Power to the Pink"… y'all it's a soft pink and it shimmers! Hashtag get you girl who can do both!

As if the colors weren't enough girly perfection, Harrington takes it a step further by making Shello Polish
9 Free
and vegan! Yes ladies, these captivating colors are free from toxins and guilt… seriously just buy them already!!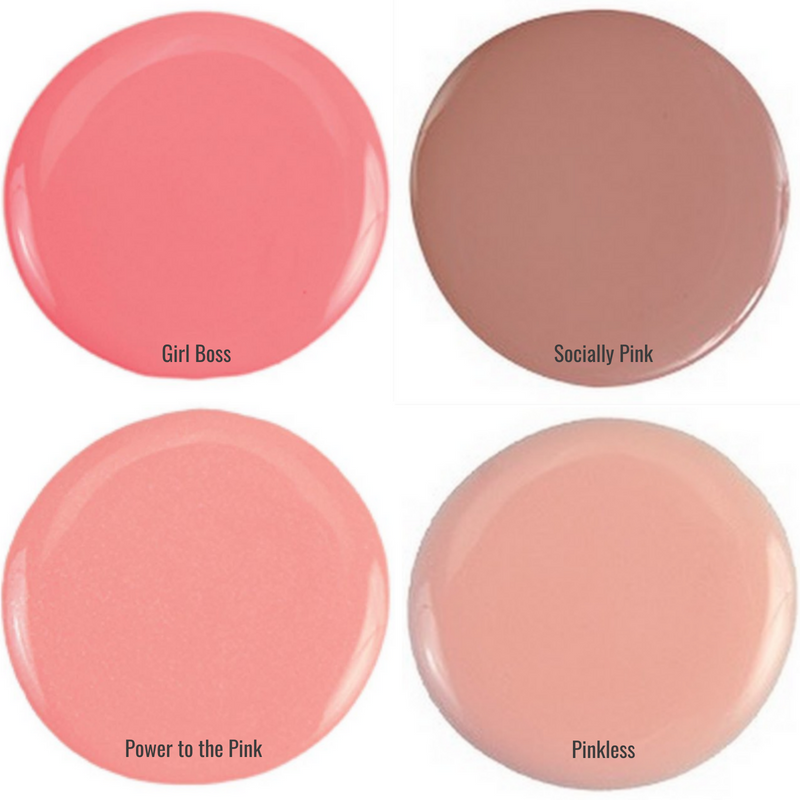 In true entrepreneurial fashion, Harrington has set big goals for her brand. Gearing up to launch more colors later this year, she already has her eyes set on eventually owning a worldwide nail care line. And for the all the other girl bosses out there "Be persistent, don't give up, and do your research."
Fast Five and Fun Facts:
Purse or Shoes: Shoes
Netflix or Hulu: Hulu
Summer or Winter: Summer
Dessert or Entree: Entree
Straight or Curly: Straight
Favorite Quote: "She leaves a little sparkle wherever she goes" – Kate Spade
Favorite Movie: This Christmas
Favorite Color: Pink
We are loving every bit of these polishes and already craving more. The Girl Boss Collection drops August 1st at 11am EST, so get those credit cards ready!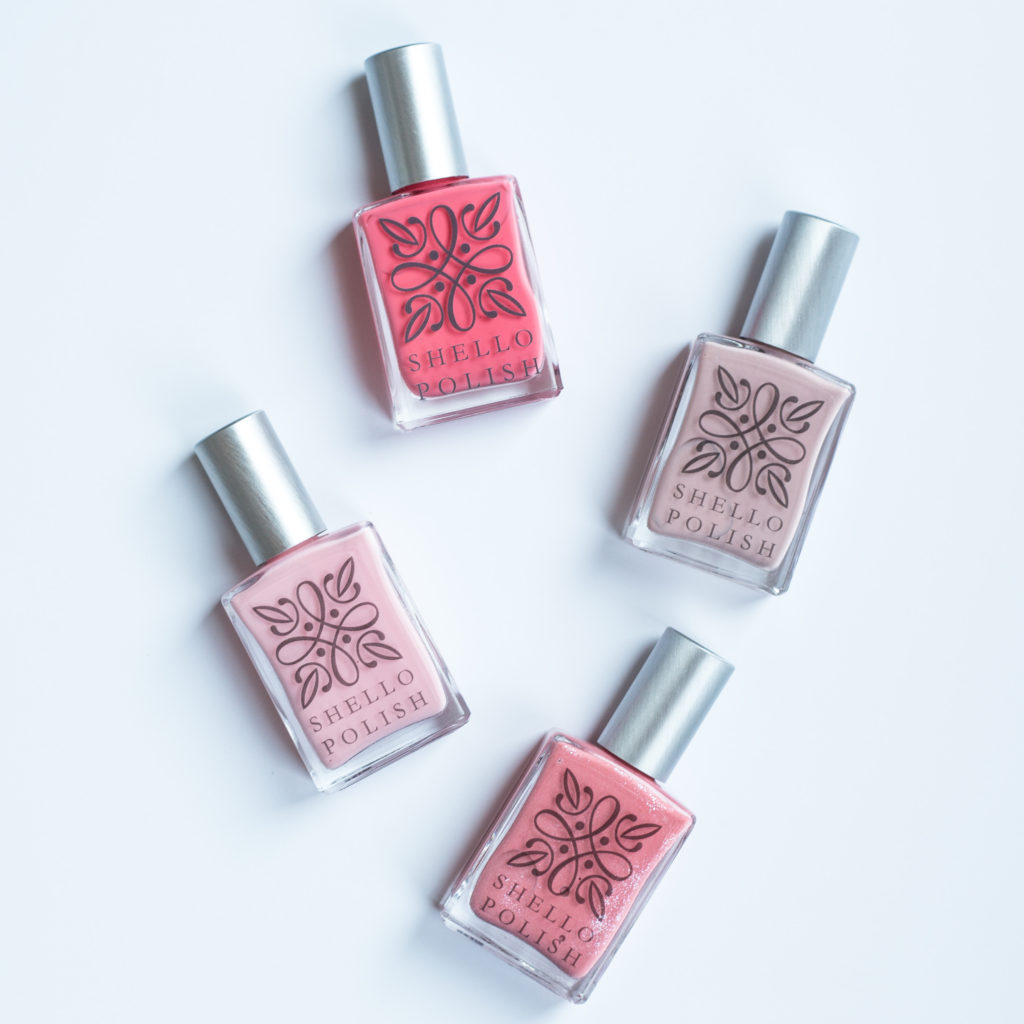 Find out more about Shello Polish and overall nail care at ShelloNails.com.
The Social Life
Instagram: @shellopolish
Twitter: @shello_polish
Facebook: Shello Polish